Copywriting
Přednášející: Otto Bohuš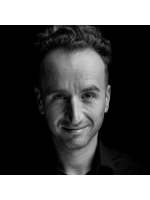 Otto Bohuš
14 let tvořím webové copy, slogany, názvy či direct maily.
Nastavuji firmám tón jejich textové komunikace a radím
jim, jak můžou textem lépe prodávat. O copywritingu
přednáším, školím, píšu knihy. A dělám to rád.
Vážení zástupci pacientských organizací,
s lektorem Otto Bohušem jsme se v pátek 28. května věnovali copywritingu. Během semináře jsme se dozvěděli mnoho užitečných rád a tipů jak svými texty zaujmout. Na závěr se lektor věnoval hodnocení webových stránek jednotlivých účastníků.
Tým APO
Are you interested in materials to download from this course? Log in or register!